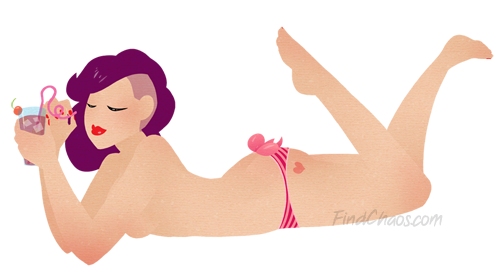 It was a sweltering day. Mistress Cherry sipped from her ice-cold cherry lemonade and noted the fruity touch as she tanned. She couldn't be sure who actually made the lemonade, but she wouldbe sure to spank all of her harem with equal vigor later.
Meanwhile, she debated which cutie she would fuck this afternoon. There was always the new girl; curves for days, a short torso, a shock of red hair on her pubes, eagerness to last for months. But she'd rather that the new girl watch first. After all, she should know what Mistress Cherry likes before she gets her lips wrapped around such tender tits.
No, she'd take Alexia first; those gazelle-like legs, that flat chest, and the perfect willingness to get down on their knees before Mistress Cherry. That was what she was really craving right now.
A nice, cool dip in a familiar pool before she took the plunge into the new jacuzzi. Now, that'srefreshing.